The hottest crypto gifts are here to mark your 'presents' at Christmas.
Mariah Carey is singing her annoying Christmas carol and people are starting to swarm malls to buy presents. Ornaments are growing in supermarkets like a seasonal mould. Ergo, it is time for the annual crypto gift list to unfurl! Here is the ultimate list of gifts for the crypto lover in your life.
Crypto gifts: Your time
The biggest gift you can give is your time and patience. Show Grandad how easy it is to set up a wallet and then flush crypto into it. Show him how he can watch the price either rise to the outer galaxy or fall through the floor and into the hot bowels of hell.
Remember to be patient with Grandad. You don't want a situation where you both end up yelling at each other and saying things like "you were adopted" and "Grandma never loved you."
Stay calm and give grandad and extra strong sherry. Good luck.
DOGE beer cooler
When things get hot in the crypto markets, you may need to cool your heated brow off with a nice cold lager. And what better way to keep your sweaty mitts off your beer than with this Dogecoin beer cooler?
This jacket for your tinnie will make you look like a sophisticated crypto aficionado, while still being down with the cool coins. You definitely need this beer cooler in your life, and no, that is not financial advice.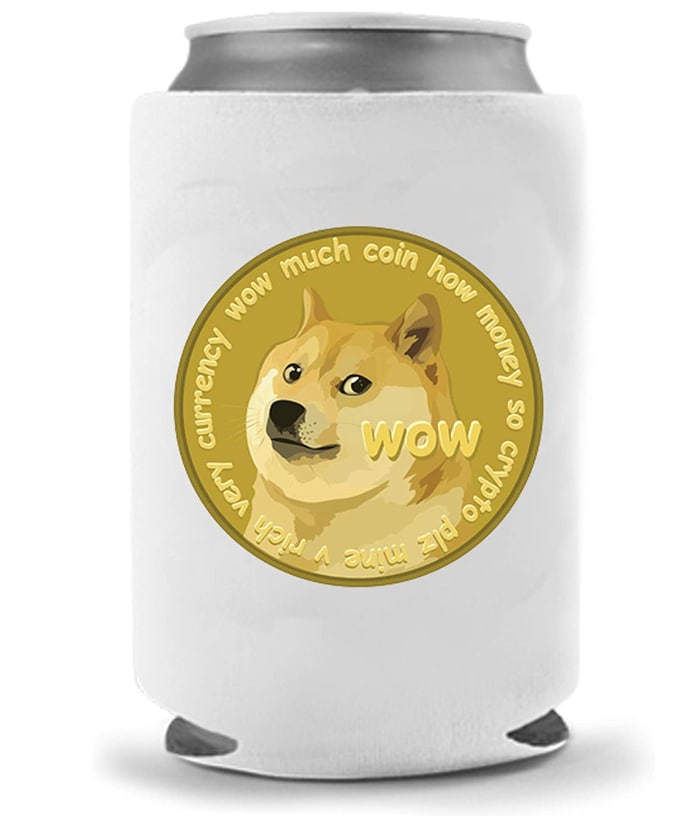 Bitcoin blanket
This blankey is all you need for snuggling up to your crypto bro or crypto sis while you watch crypto price charts as night entertainment. Who wouldn't want this suave blanket to help you warm up during a crypto winter? That bear won't come anywhere near you with this. You hang in there, crypto fren.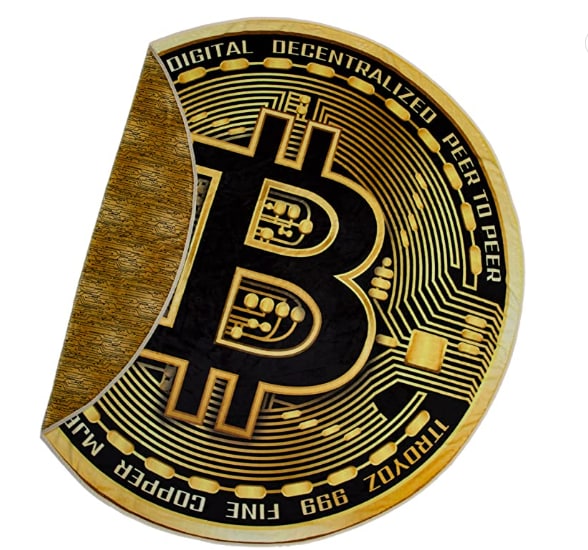 Bitcoin socks
This 5-pack of crypto socks is everything you need from foot apparel. The variety pack has socks branded with Bitcoin, Ethereum, Monero, Litecoin and Ripple. Okay, use the Litecoin socks when you need to wade through a mangrove swamp because we don't care about those socks. But the other ones will make you look very cool in the office you never show up to because of remote working. You may proceed to buying these.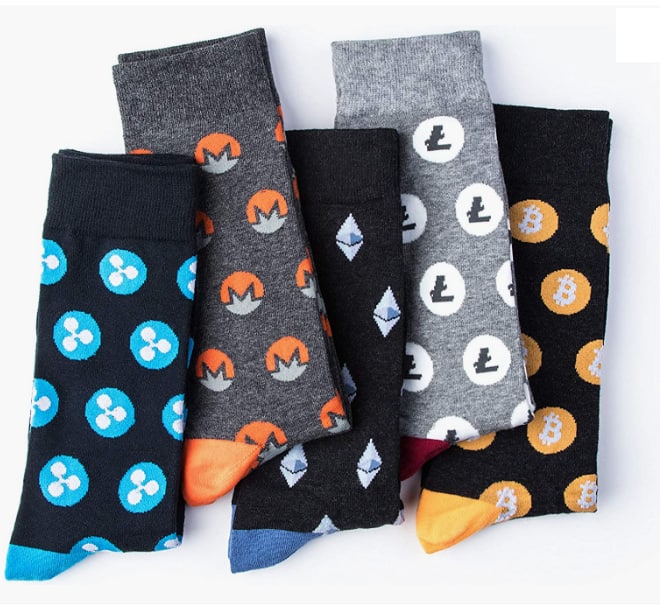 Crypto nightlight
This is a great present for the crypto bro who is still scared of the dark, or who wants to create a romantic atmosphere when the hot crypto fren comes over.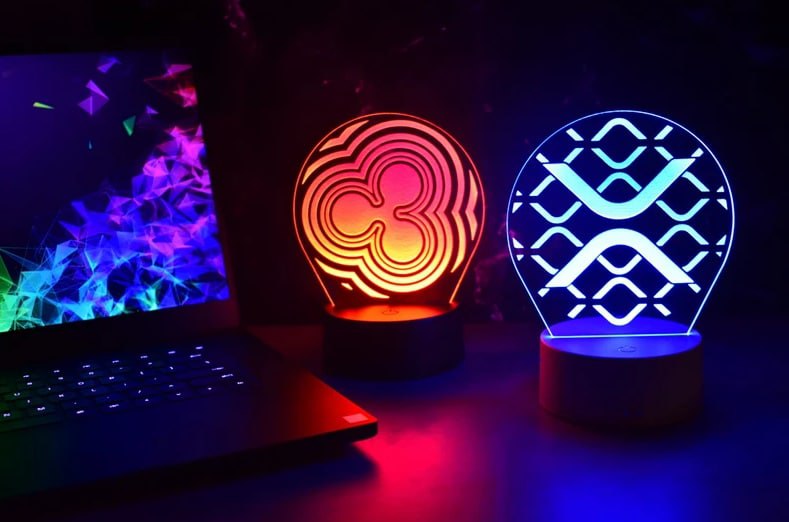 These little glowing nuggets come in a variety of cryptocurrencies and they look great in any office or on a bedside table. If you get scared, just put the lamp on, and you can dream about the day that the bull market returns. Sweet dreams, gorgeous.
Crypto cushions
They say the more cushions you have on your bed or sofa, the crazier you are. Well, so far everyone who is into crypto is pretty crazy. So why not advertise the fact by buying this set of crypto cushions and scattering them all over your home like a full-blown lunatic? No crypto fren can call it home without these decorative items. Go full Karen on these cushions at Christmas.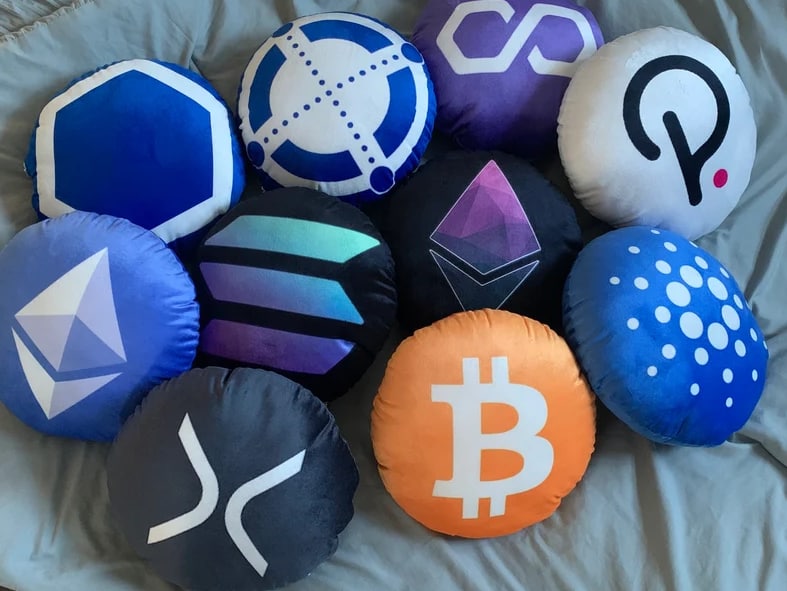 Crypto gifts: Ethereum T-Shirt
Any crypto bro or sis will look amazing in this shirt that declares their support for Ethereum. For those of us that got into it in the early days, this represents the idea that one day when we are 567 years old, our ETH ship will come in. Let's all keep hanging in there, ETH fans!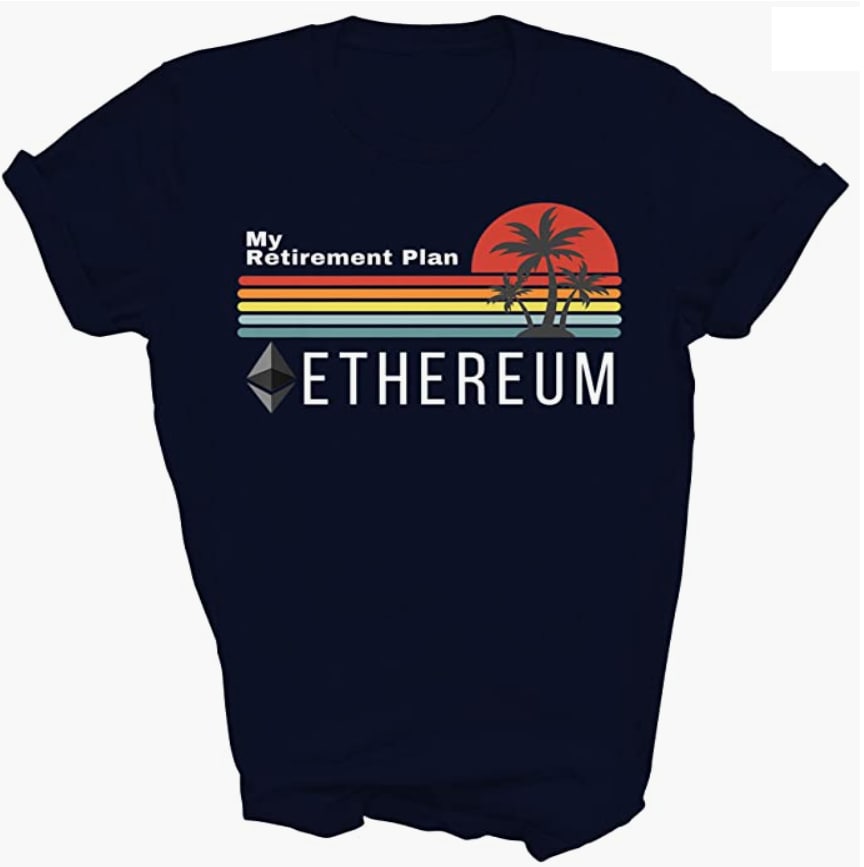 Crypto gifts: Bitcoin tie and cufflinks
While no one wears a suit anymore unless you have a mansion on Bronte Beach to sell, we still do go to weddings (we hope). So here is the smoothest gift in town for any crypto bro who likes to live on the fashion edge. If you are cringe and don't mind admitting it, and wanting to attract a crypto hottie at Christmas, this tie might inspire them to climb you like a damn tree.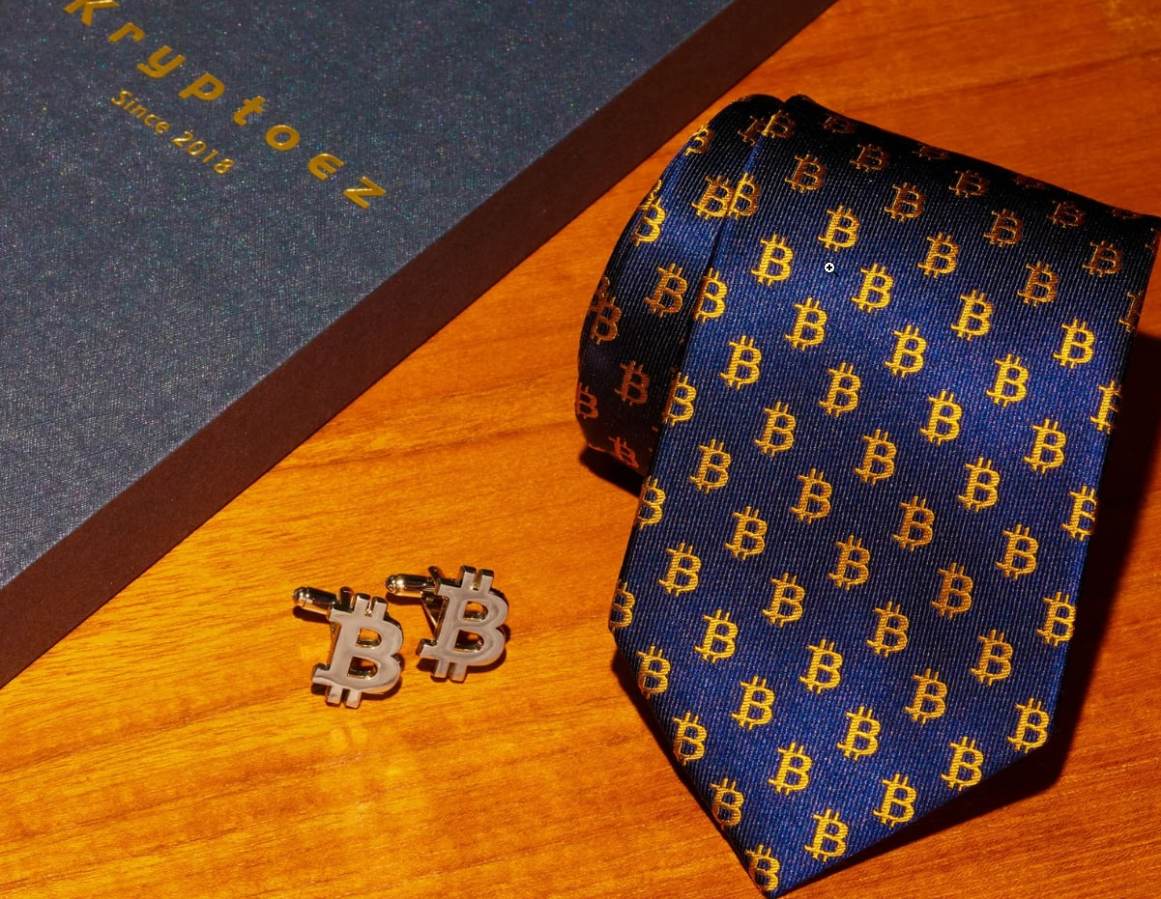 There you go, this is our easy crypto gift list, ready for you to click and order. We would never suggest that you send us any of these, to our head office, before Christmas, as a thanks for all these great articles we write for you. Never!
Merry shopping!