In what was the biggest event of the year for Australia's startup scene, OpenAI co-founder and CEO, Sam Altman, dropped by Melbourne for an hour-long chat on June 16th, Friday, with the AI and broader technology community.
'A Conversation With Sam Altman', presented by The Startup Network – previously Startup Victoria – was held at the Melbourne Convention and Exhibition Centre (MCEC) in South Wharf. Over 2,200 tickets were sold, making the event a complete sell-out.
Mr. Altman took the stage at approximately 3:15pm with co-host Dr. Nora Koslowski from Melbourne Business School.
G'day, Sam!
A member of the audience yelled "G'day, Sam!" to Altman as he walked onto stage, and Altman returned the warm welcome with a "g'day."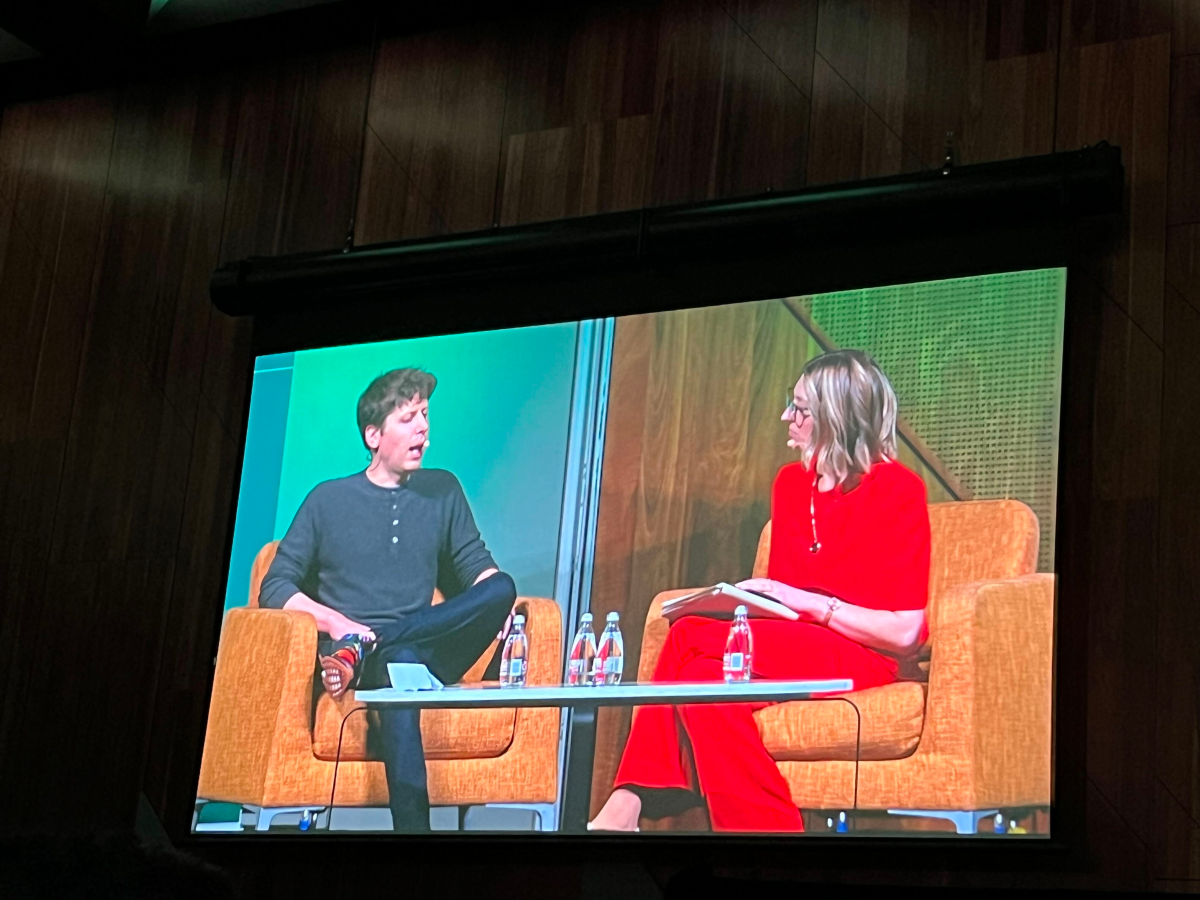 The OpenAI CEO said that in all 22 countries that he's visited, heads of states revealed to him that staff in government organisations are being encouraged to use ChatGPT to assist with tasks. He says there should be an "international agency" and a "licensing framework" of some sort to govern AI, so that the technology can grow in a meaningful way.
Altman further issued a challenge to Australia's startup community when it comes to leveraging AI to build meaningful products.
"It's the best time to start a startup since the internet, for new companies or existing companies that want to innovate, all the rules just change, and this is when people can do tremendous innovation," he explains.
"Don't worry about the past, look forward, embrace this."
Spicy questions for Sam
After answering eight pre-prepared questions submitted from The Startup Network's community members, we moved on to a Q&A session that lasted about 30 minutes. The session was moderated by Vicki Stirling, CEO of The Startup Network.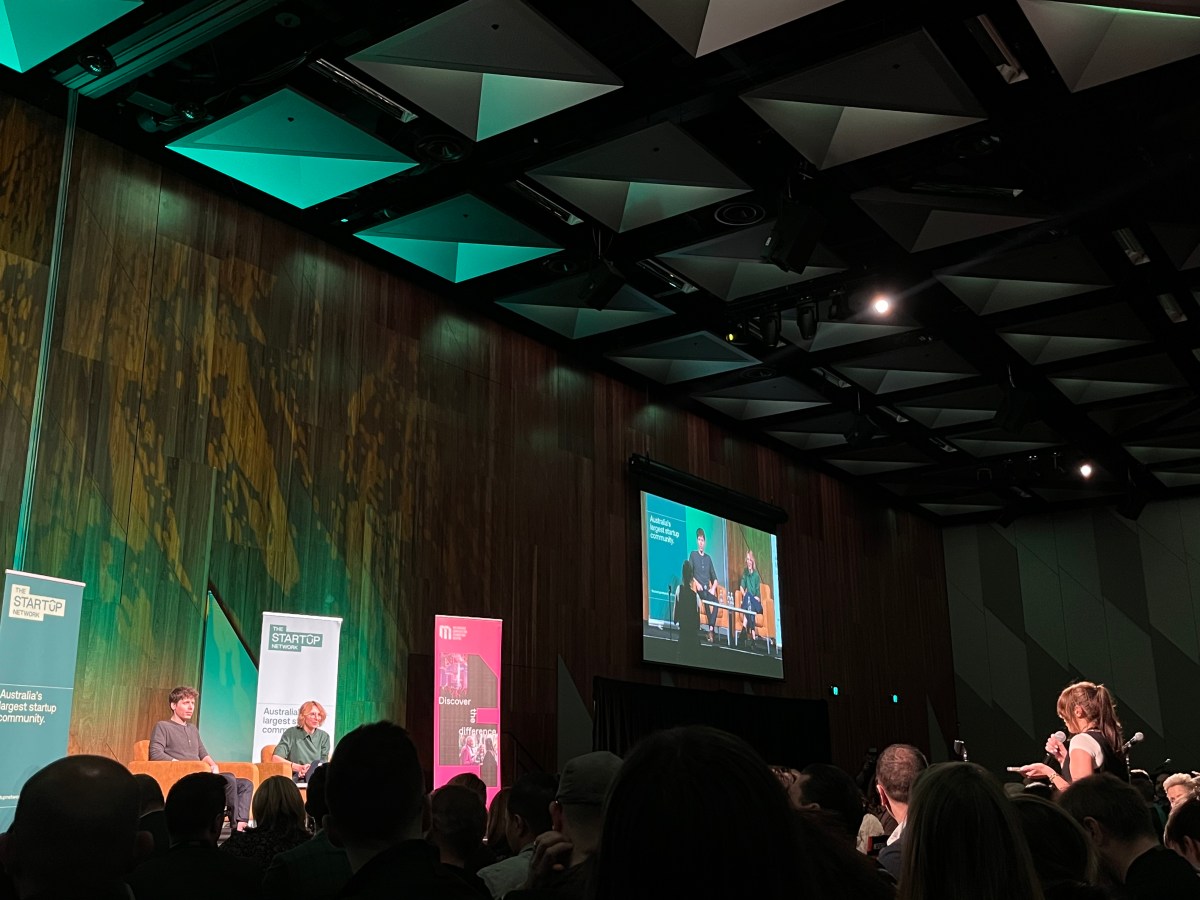 Mike Kelly, a technology content creator from Sydney, asked Altman: "being the boss behind OpenAI and Worldcoin, two of the most influential projects in their respective fields right now, how does he feel about wielding so much power in the tech scene?"
"If you can design the incentives right, you can limit a lot of the normal challenges you face and you can get a lot of the behaviour you want. I don't think the whole 'just trust us' thing works, I think we have to design structures given the nature of what we're facing," Altman said.
"With OpenAI, we started as a non-profit. We then realised that given how important scaling was and given the level of capital that we were going to need, there was no way to do it as a non-profit,"
"We had to figure out how to harness the power of capitalism, but we wanted to do it in a way that didn't compromise our mission," Altman concluded.
Next, Sarah Moran, co-founder and CEO of Girl Geek Academy, asked Altman: with only 22% of the AI workforce being women, what are OpenAI's plans to increase gender equality in AI?
Altman said that "anecdotally", ChatGPT's introduction to the world has seen more women take up interest in AI and learn about the technology: "Relative to other tech platforms, there's more of a balance on this front," he added.
"How do these large teams accomplish anything at all?"
Another audience member asked how OpenAI manages to develop solid products as an organisation with just 375 full-time employees as of March 2023 – small compared to Google, which has over 190,000 employees.
"I would flip the question and say, how do these large teams accomplish anything at all?" answered Altman to roaring laughter inside the convention hall.
"I think it's easier to succeed with a small, super focused, and talent-dense team. I'm a huge fan of small, focused, super talent-dense companies that have a clear mission that everybody believes in. A company that has the scale of thousands of people… that's just hard," he explains.
"I think innovation is relatively easier with a small team that has to make a decisive, clear, and concentrated bet that doesn't tolerate mediocre performers."

An audience member who was fascinated by Altman's history with Elon Musk asked if there would come a time when Altman would be willing to collaborate with Musk again for AI-related work.
For context, Musk was one of OpenAI's co-founders, but left in 2018 and has since been throwing jabs at Altman for his efforts with OpenAI.
Altman simply answered: "Yes." – inviting, again, cheers and laughter from the audience.

'A Conversation With Sam Altman' in Melbourne marks the end of the OpenAI CEO's world tour to meet with world leaders and tech communities. The tour covered cities including Paris, Warsaw, London, Tokyo, Singapore, Seoul, Jakarta, and Melbourne.