Last weekend, I had the opportunity to attend the GPT-4 Hackathon in Sydney. Not as a participant, but as a curious observer who is trying to learn how to use AI better to improve productivity.
What I learned from regular hackathon-goers was that this hackathon was a fairly unique experience to many participants. For a lot of them, it was the first time that they were asked to work with ChatGPT.
How did it work?
In a typical hackathon, participants are given a question and work around the clock to solve it. This one is similar, but there is a novel element of discovery here that goes beyond . Participants were handed a powerful tool – ChatGPT – and asked to use it to create a product that could improve someone's quality of life. So, hackathon-goers were pushed to explore the possibilities of a new and very relevant technology.
Here are some highlights of the event.
It was diverse
… which was delightful to see. Given ChatGPT now serves as a 'hack' for an individual who has no specialist knowledge in a given field, it was a delight to see individuals from a non-tech background attend and mingle with AI experts, and leave with more enthusiasm and optimism towards AI.
There were nineteen teams in total participating in the hackathon. Nearly every team had at least one female participant – which was not planned, by the way – and at least one participant of a non-white background.
Those who competed came from different age groups and industries. The eldest were white collar professionals in their fifties, and the youngest was a 15-year-old boy who entered the hackathon with his father. The father-son duo scored an honourable mention in the end.
Attendees and volunteers came from everywhere. There were experts from Microsoft and Amazon who were keen to learn more, lawyers, VCs, designers, startup founders, a microbiologist, influencers, university students, and many, many more. Geographically, the field included participants from the US, UK, Canada, Brazil, France, and China.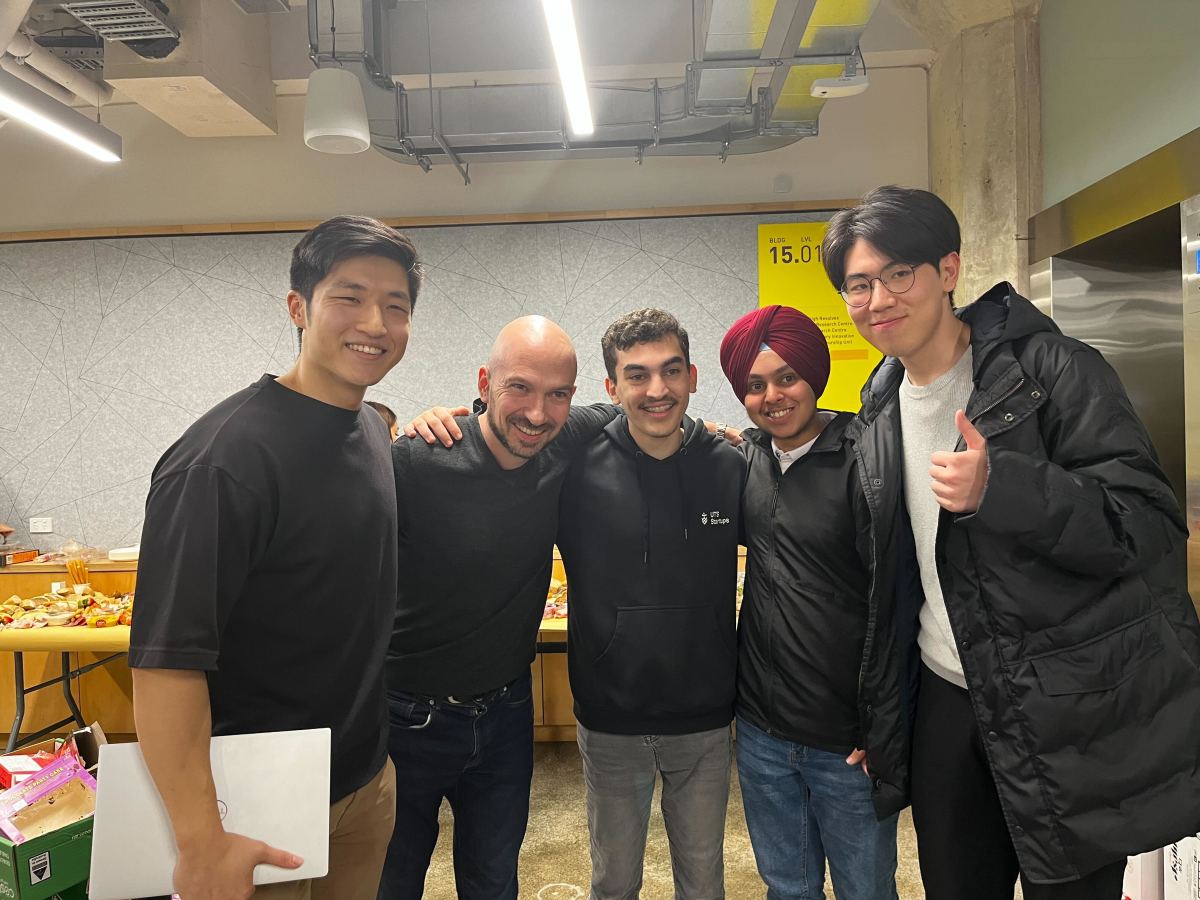 It felt refreshing to see a community gather and bond over a shared interest. In this case, a strong interest – and the right amount of skepticism – over an AI chatbot that is pushing the boundaries of what humans can achieve with technology.
It was intense
Right after the team-forming session on day one, participants had already begun sinking their heads into coding and inputting the right prompts with ChatGPT. But some had even prepared ideas prior to the hackathon.
The hackathon was, itself, fairly demanding. Not only did participants have to hustle ChatGPT, they also had to craft a feasible business model for the ChatGPT-powered product that they were pitching.
In other words, they had to address criteria like: How would the product make money and from whom? How would it roll out to its target demographic? How is it different from existing competitors in the market? How do they guarantee that it would comply with laws in different countries? These considerations formed a large part of the judging process.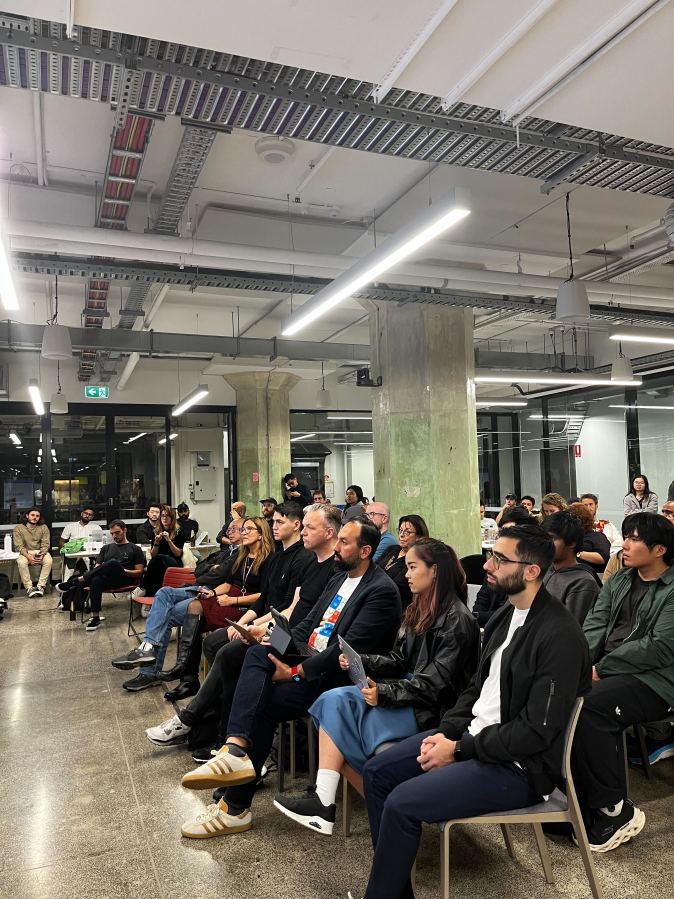 The community is aware of AI's risks
On day two, the hackathon had an expert panel of four that discussed AI, its widespread use, as well as its risks. The panel included Millie Brown of Australian Web3 heavyweight Immutable, Greta Menzies of DataBoss, Mark Monfort of Data Science and AI Association Australia, and cybersecurity expert Jack Tricker.
The panel touched on benefits of automation in AI, what it can bring to businesses, and data/privacy risks of integrating ChatGPT into a business.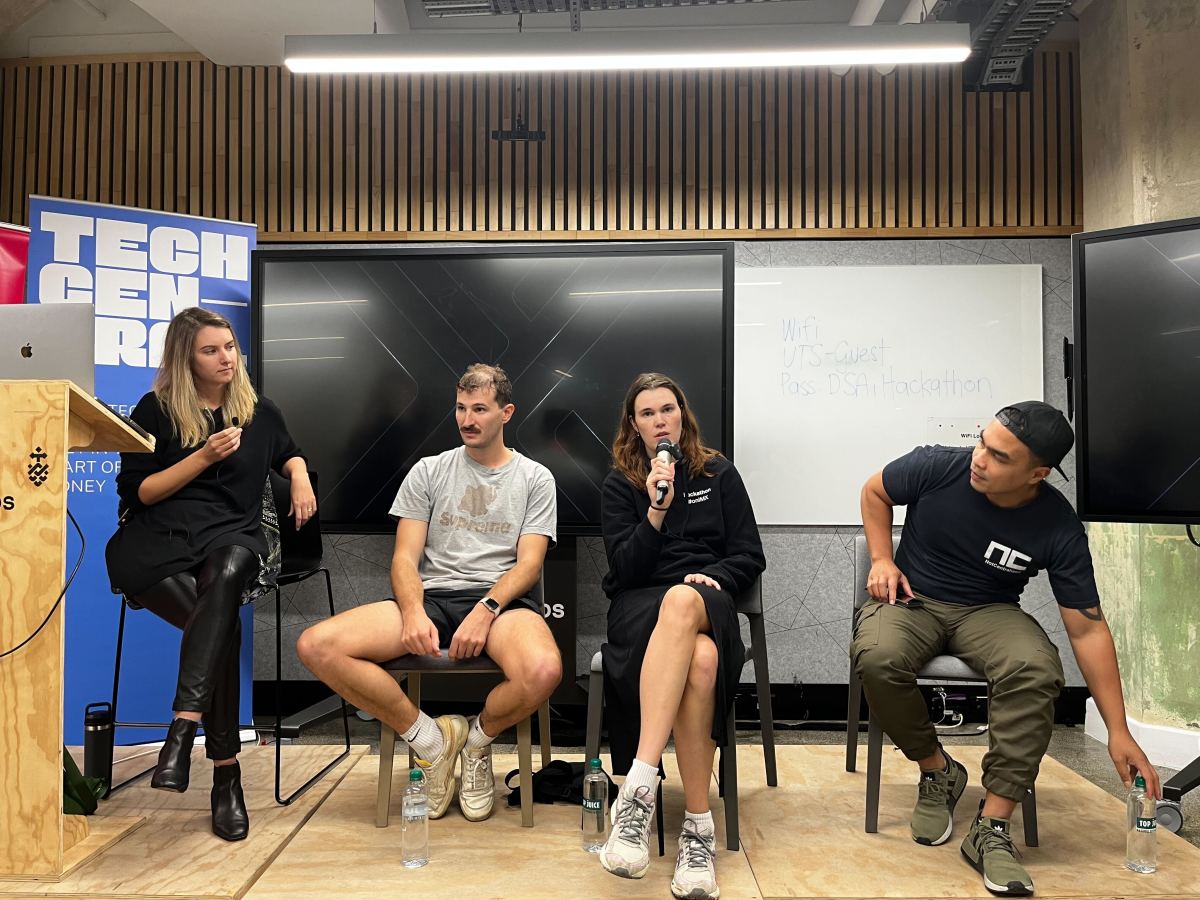 What's a hackathon going to do?
The arrival for ChatGPT significantly lowers the barrier for entry for folks like you and I who are strangers to the field of AI. Any regular Joe who is keen to upskill or boost their productivity can turn to the AI chatbot and, for example, start coding.
With fear surrounding AI's capacity for immense societal harm, the GPT-4 Hackathon was a good reminder that the technology remains a very useful assistant that could help with fixing more mundane parts of our lives.
It may sound corny, but the villain here may not be the AI tech itself, but the humans who misuse it.