The terms 'carbon credit' and 'NFTs' may seem unrelated and equally technical terms to those of us who are yet to venture deeply into these worlds. Or perhaps, you may be familiar with one but not the other. So how are the two related, and more importantly, why does it matter?  
In fact, carbon credits and NFTs are more similar than you'd think. A carbon credit is a certificate of authentication that allows its owner to emit a certain amount of carbon dioxide into the atmosphere. Whereas an NFT is a digital asset that ensures verification of ownership by being traceable on the blockchain.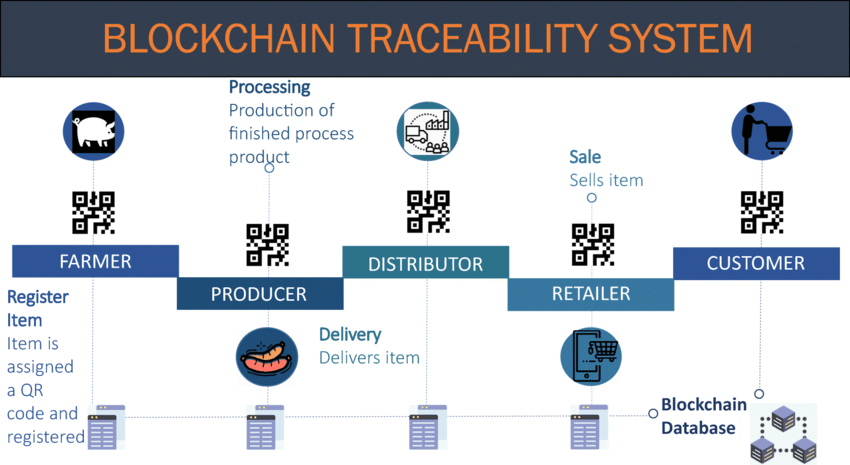 As we know, NFTs have been used in many inventive ways to authenticate ownership and combat issue of verification. Take for example the creative notions of NFTs connected to anything from concert tickets to art pieces. There are endless examples of the ways in which this technology is being used to determine ownership. 
Now to the topic of carbon credits. These credits are produced through the process of tracking carbon removal projects. Many of these projects use technology to improve the amount of carbon stored in crops and therefore reducing the amount of carbon dioxide in the atmosphere. Farmers may then use these processes to produce carbon credits and sell said credits to corporations wanting to offset their emissions. 
An undeniably important part of this process is the concept of validation. 
Let's talk carbon credit verification standards
For many farmers attempting to monetise the carbon in their soil and benefit from the commercialisation of carbon credits, there is an issue of verification. Being able to prove the validity and accuracy of the amount of carbon they are storing can be difficult without access to the types of technology often utilised by large corporations. 
Traceability is key in this industry and there is a need for farmers to have access to better ways of validating their carbon production and proving ownership. Many existing problems within the carbon credit industry are centred around the processes of sourcing, measuring and pricing carbon sequestration and the ensuing credits. 
Carbon credit NFTs explained
Just as many other industries have been moving from the world of Web2 to Web3 powered by agencies such as Mo Works, the issue of combatting climate change through the production of carbon credits and the process of carbon farming is also being approached using blockchain technology. 
By locking a carbon certificate into an NFT, and therefore creating a decentralised proof of ownership, verification becomes more transparent. This technology assists in greater market equity, by allowing smaller farmers to benefit from these procedures rather than being overshadowed by large companies producing more substantial amounts of carbon dioxide. 
Every step of the carbon farming process, from the sequestration and measuring of carbon levels, right up to the pricing and selling of carbon certificates, becomes verifiable and traceable by being recorded on the blockchain. 
There is a growing community focusing on utilising Web3 technologies to tackle the problem of climate change by making the process easier and more manageable for communities and farmers. The use of NFTs can prevent illegitimate techniques found within the carbon credit industry such as greenwashing and double-counting, the act of falsifying carbon certificates or measurements. 
A revolutionary solution
The processes used by these organisations often begin with taking traditional farming land and transforming it into regenerative farms that remove more carbon dioxide from the air and store it as carbon in the soil. With soils that are now carbon-rich, they can reduce costs, generate more carbon credits, and give farmers an additional revenue source. 
Emerging companies are working to consolidate this process, from the carbon sequestration itself to the process of validating and selling carbon credits, such as innovative technology company Atlas2Blue.
Organisations such as these are using their decades of expertise to facilitate end-to-end soil carbon projects by locking carbon dioxide into the soil and generating high-quality carbon credits in the form of NFTs. This process "can be used to transparently capture project and measurement data, store it and report on it, permanently and imputably on the blockchain" as is explained by Ross Jackson from Atlas2Blue. 
Facilitating this joining together of climate experts and technological innovators through the growth of initiatives such as this will benefit each actor involved in the process. Technologies such as those used by Atlas2Blue have been endorsed by world leading climate organisations such as the United Nations Industry Development Organisation (UNIDO) and are being heralded as the solution to our current climate emergency. 
What's next for carbon credits? 
The value of undisputed authentication and ownership certificates is clear. By utilising blockchain technology and NFTs to provide digital proof to farmers and local communities in an easily accessible way, the process of carbon credit verification is becoming more transparent. 
Most of us understand the factor of urgency in responding to the current climate crisis facing our world and the need to respond to it in a solution-based way. By taking advantage of these pioneering technologies already taking the creative and technological worlds by storm, we have a real chance to power a carbon farming market that makes a difference in the lives of many. 
The shift is already underway, proving the benefits of using blockchain technology to verify carbon credits is only a stepping stone to a complete revolutionisation of the carbon credit industry.