Twitter drama: Elon Musk and Twitter are in the news again. The guy who used to be the richest dude in the world really should have his own 24-hour news channel with the amount of dirt he is kicking up lately.
This time, Elon and Twitter 2.0 have hit the headlines for a massive Twitter outage that happened yesterday across Australia and New Zealand. Users were required to find something else to do, like speak to family members and breathe fresh air. 
As we all know by now, Elon Musk has taken over Twitter, in a financially risky move that has left the company flailing to pay the massive 44-billion-dollar loan it took out to buy it. So while Musk has 99 problems, outages need not be one.
Twitter drama
When Musk took over, up to 1200 employees voluntarily left the social media corporation.
This was followed subsequently by Musk firing others he felt did not share the new goals of the company.
While most people predicted that Twitter would collapse without its existing staff, the opposite happened, seemingly. Twitter worked better than it ever has, all with a skeleton staff of remaining engineers.
Until yesterday.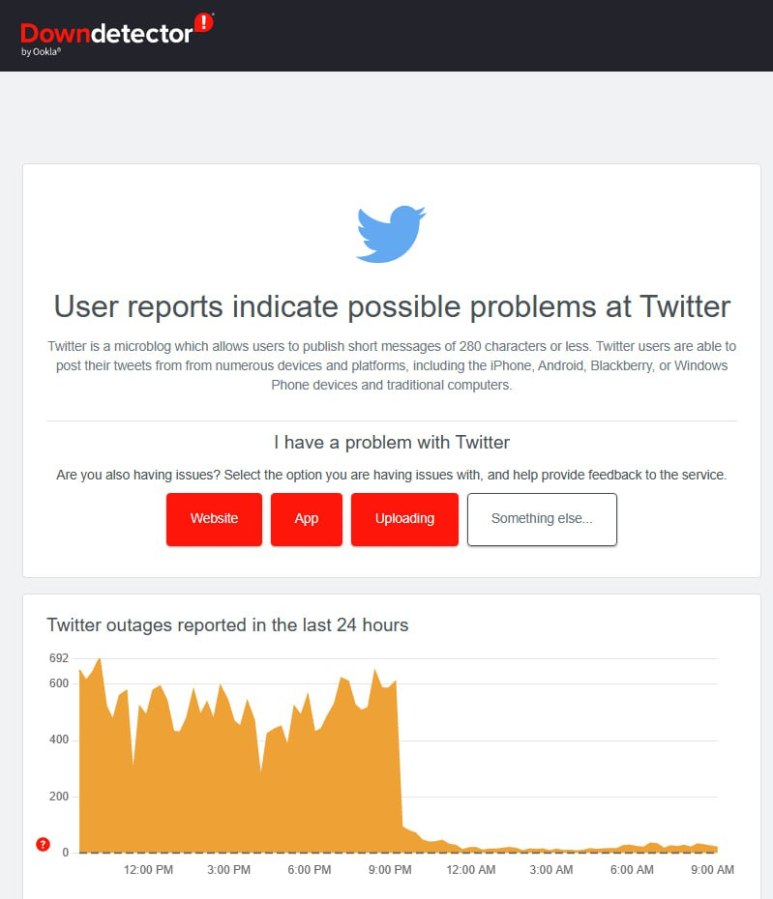 For Australians and Kiwis anyway, Twitter stopped working, was slow, or deleted some users' tweets. For those just tweeting about their cats or their coffee, no big deal. But for businesses who put their faith in the platform to generate sales or to get exposure for their content, it's a stressful experience.
Twitter outage theories
The outage didn't last long, however, some people theorised that it was because Twitter no longer has engineers placed strategically across the world.
The outage made MacGyvers of a lot of people — some found a workaround in using a VPN and changing their location to the USA.
We are all loving the tea that is coming from all of the Elon drama. However, the entire unfolding, breaking, and rebuilding of Twitter is making other wide-reaching changes to business culture. Elon's forays into firing a seemingly bloated workforce is inspiring other companies to pare back their own workforces.
CEOs under pressure to cut costs and raise profits are watching closely as Musk cuts spending in dramatic fashion, including ditching the amount of servers that run the microblogging site. While some herald the cuts as "inspirational" for tech CEOs, the server outages are clearly nothing to be inspired about. 
While it does seem like a storm of different circumstances led to the outages yesterday, Twitter is back up and running today.
While Twitter hasn't made an official statement about the outages, it is likely impacted by the further changes in the infrastructure that started at the end of December.
Because Twitter was down, we had to actually go outside and touch some grass. I don't know about you, but we saw a bee and heard a bird. 
It might all be okay in the end.