As many as 54% of companies in Australia are already using generative AI tools to assist with creating video content, according to a survey by business software marketplace Capterra.
The survey collected responses from 255 Australian professionals who work within marketing or executive management departments, and create social media content.
Besides those who are already leveraging AI in the survey, 34% of respondents who are not currently using the technology say they are "interested" in doing so.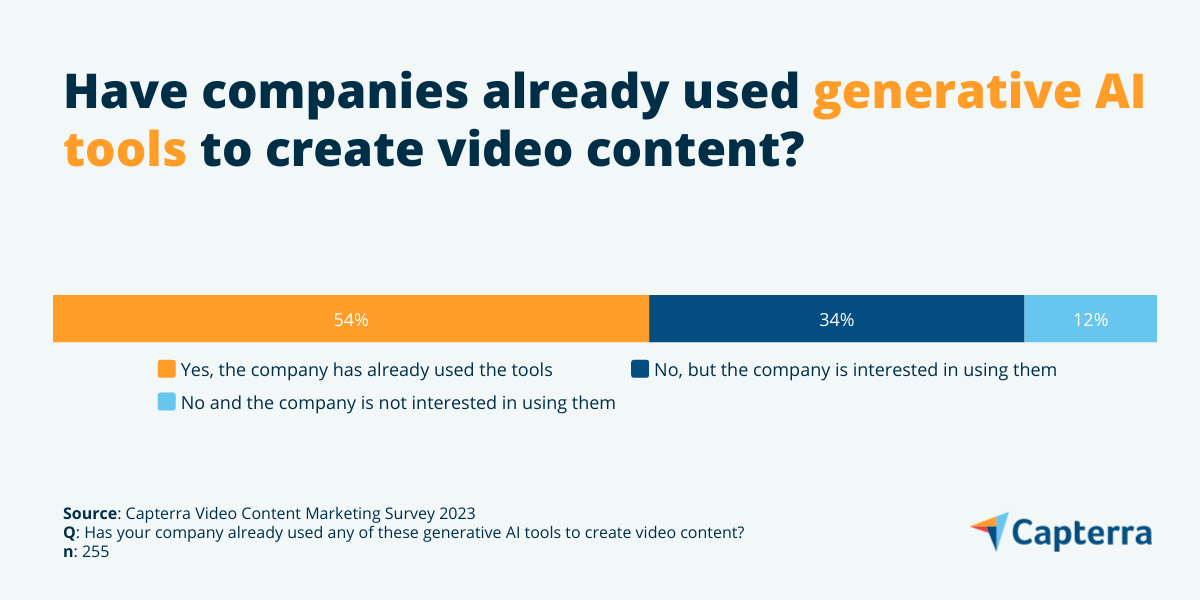 Companies are generally happy with AI 
The survey also showed that most participants who experimented with generative AI reported generally positive experiences with AI tools. The main benefit, according to the participants, was "improved video quality" (61%) and "higher engagement" (57%) with audiences on social media.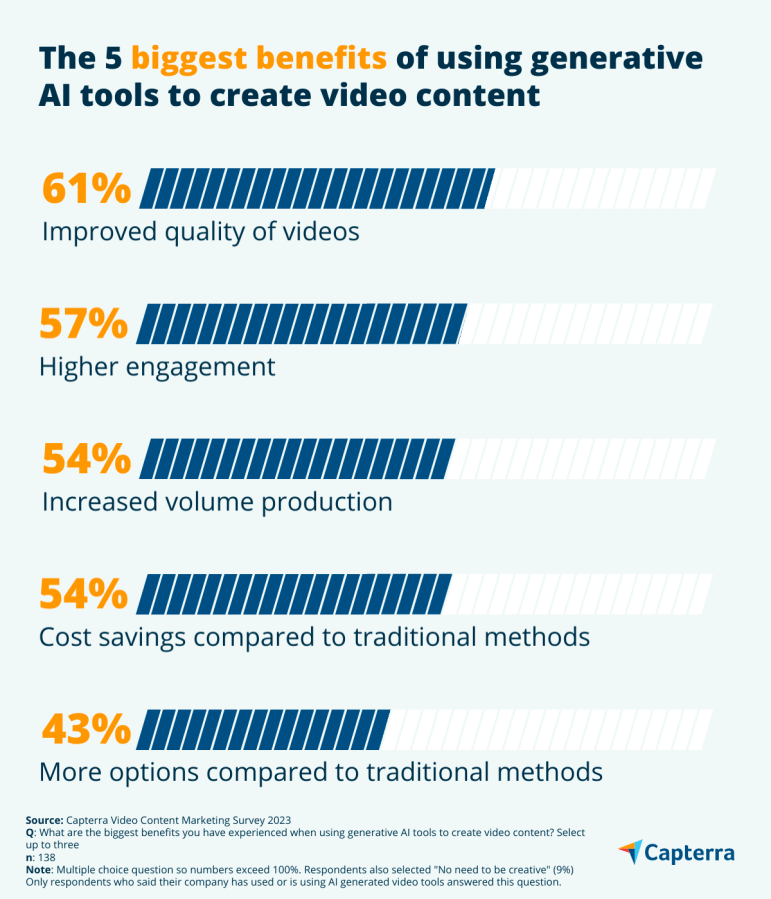 But using AI isn't all that breezy. Respondents in the survey identified "difficulty achieving the desired style of videos" (57%) and "generic or repetitive content" (50%) as the top two challenges when it came to using these tools.
They're not wrong, either. While much of AI-generated content by chatbots appears high-quality at first glance, such content is well-documented to contain grammatical mistakes or factual errors.
In Adelaide, a Banksy exhibition came under scrutiny from people online after visitors noticed errors in some artworks' descriptors, and repetitive sentences that suggested they had been generated with AI.
Overall, however, 80% of respondents say they planned to use generative AI tools.
Machine-generated content and "ideas"
While generative AI tools have been helpful in task automation and content creation, the origins of that content generated by AI remains a top concern.
In July book authors filed two separate class-action lawsuits against OpenAI, alleging the company violated US copyright laws by training ChatGPT with their written work. OpenAI responded to the lawsuits by filing a motion to dismiss. The company claimed that the authors "misconceive the scope of copyright".
The company also argued that ChatGPT did not plagiarise the authors' work – rather, the chatbot took "ideas" from various publicly available written texts online, and "ideas" cannot be copyrighted.
"Copyright protects the particular way an author expresses an idea – not the underlying idea itself, facts embodied within the author's articulated message, or building blocks of creative expression," OpenAI said.
"Whilst AI videos open up new possibilities for businesses, it's crucial to remember that the tools are most effective when combined with human creativity. The combination of AI tools and human expertise can lead to more compelling and effective marketing videos," said Laura Burgess, analyst at Capterra.