A new mobile app called 'Hotshot' claims to use AI to let users generate photos of them hanging out with their friends. This means that you don't have to say yes to the next pub night with the boys if you're not feeling it – you can just download the app and let technology take you there instead.
According to the app's listing on the Apple App Store, users simply scan their face to start the process. From there, Hotshot will learn how they look "within minutes", and "make photos of you in any situation or style you dream up." To create photos of their friends, users must grant Hotshot access to contacts *raises eyebrows*.
The photos are generated by popular AI art generator Midjourney. In recent months, Midjourney has been responsible for several notable social media campaigns, including the Harry Potter and Balenciaga campaign, and images of the world's 1% in poverty.
On Hotshot, pick the style of the photo they want, then select a friend, and enter a prompt. Hotshot's creator, Aakash Sastry, shared a few photos of him and a friend eating a salad using the app and to be honest, they don't quite hit the mark.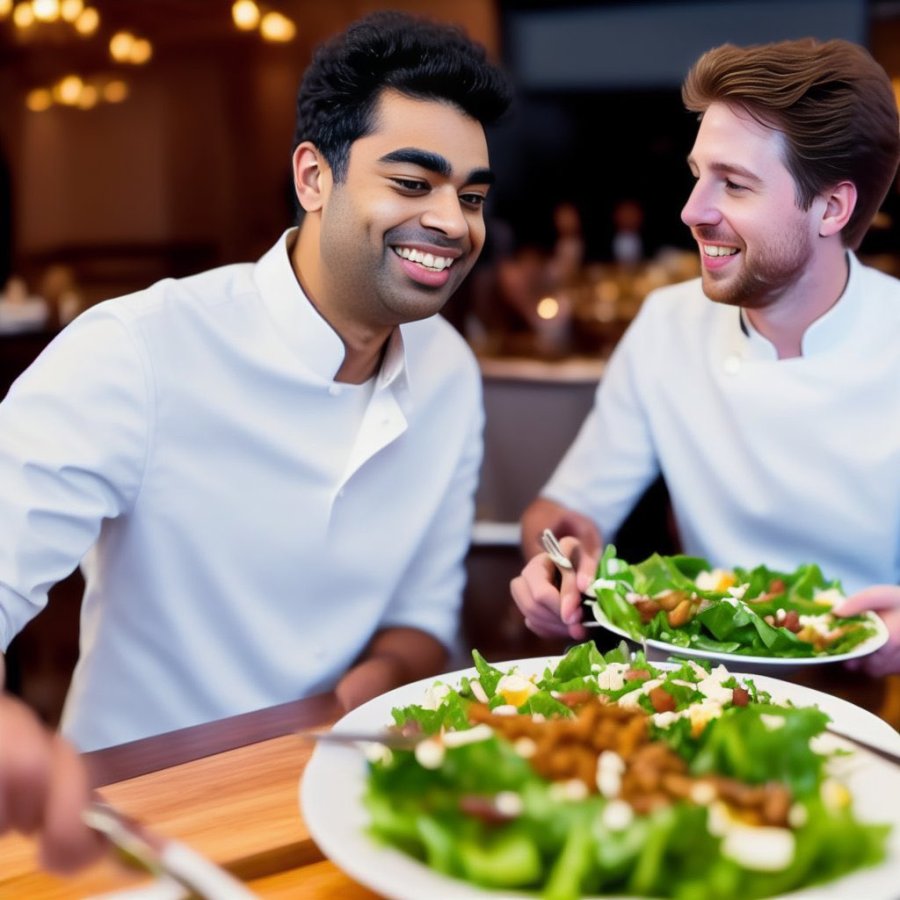 Sastry added that the quality of the photos "are designed to get better as people use them," because after all, it is an AI model that relies on user data. But if a user is satisfied with the current quality of the images, they can easily share them via iMessage.
AI photos: Not everyone is a fan
It sounds like a fun one to try out with your mates for shits and gigs, but not everyone is thrilled about the app. On Twitter, feedback was mostly negative. Given that Hotshot has access to one's contacts on their mobile device, users expressed concern over questions surrounding privacy, consent, and misinformation. 
"If anyone used my photos like this without my permission, we'd probably not be friends any longer," commented a user.
"The potential here for abuse and criminality is just humongous. This is exactly the sort of product that the FTC was warning about the other day," said web developer Baldur Bjarnason.
One person who was positive about the app was Reddit co-founder Alexis Ohanian. Ohanian has long been known for being an active investor in future technology such as crypto and NFTs.
"The future is going to be awesome," Ohanian tweeted.
Hotshot is available on the iOS App Store for free. But before you download it, perhaps it would be better to ask your friend for consent to use the photo of them throwing up at the club.