Looking for your dream job? Much has been said about the threat artificial intelligence (AI) poses to people's careers, but what if you could harness AI to help you instead? AI recruiting tools are now being used by recruiters to search by keyword and other things, so to stay in the game, you can also use AI to make your resume a knockout proposition. Everything listed here is free (everyone's favourite price!) or they have a free trial period with no need to hand over your credit card deets.
Resume Text
The text on your resume is all-important, because it is what the AIs are scanning for in their desperate search for keywords. And human recruiters are looking for the same thing. Here, we would recommend harnessing ChatGPT. ChatGPT is the the AI assistant that the whole world is talking about.
Write your entire career history down and then paste the text into ChatGPT and ask the AI to put it into text that recruiters would like, and in resume format.
After you do that, then use a website called Jobscan to see if your resume meets the criteria that AI recruitment tools use.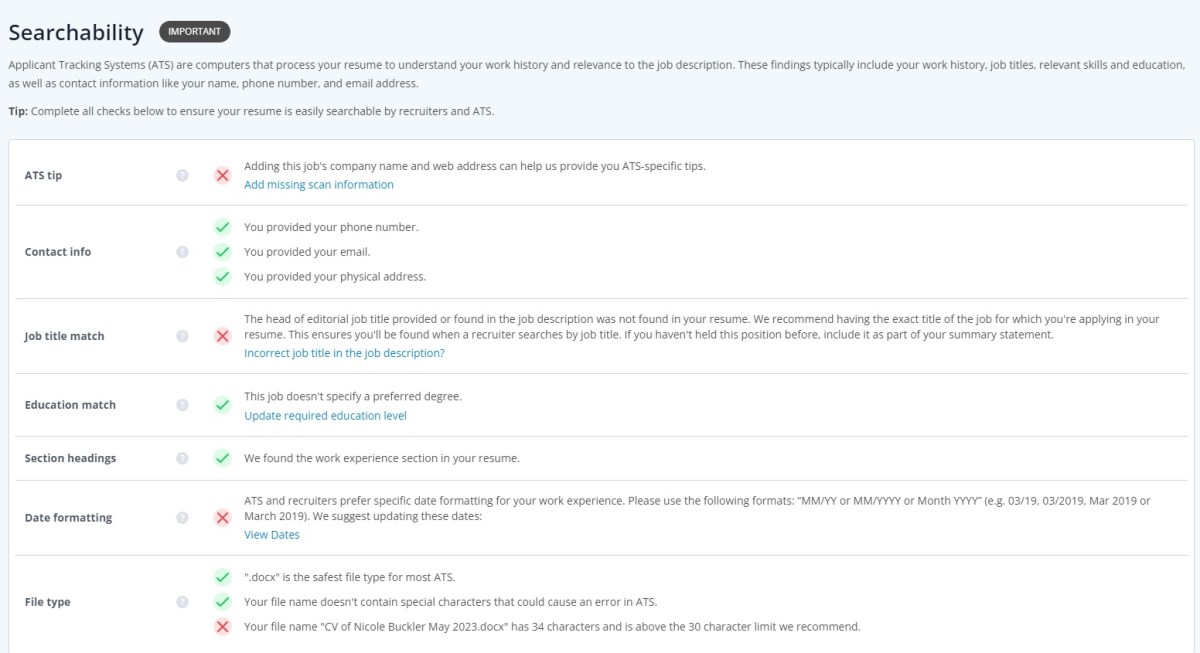 You get 5 free scans before you have to pay. You will be amazed at what Jobscan can tell you about what is missing in your resume.
Cover letter — Best AI: ChatGPT
ChatGPT is a great tool to help you write a cover letter, if you are stuck for words. The best way to work with ChatGPT is to give the AI the most information as possible while prompting an answer.
For the cover letter, this is the prompt that worked best for the team at The Chainsaw.

Please write me a cover letter for a job application. There are two steps I need you to do.
1. The job I am applying for is for the [INSERT JOB TITLE, COMPANY AND A DESCRIPTION OF THE ROLE]. The text from the advertisement is below.
2. Underneath the job advertisement is the text from my resume. Please apply my skills to the job being advertised, and write me a concise cover letter.
Then paste in the text from the actual job ad, and the text from your resume in the same prompt.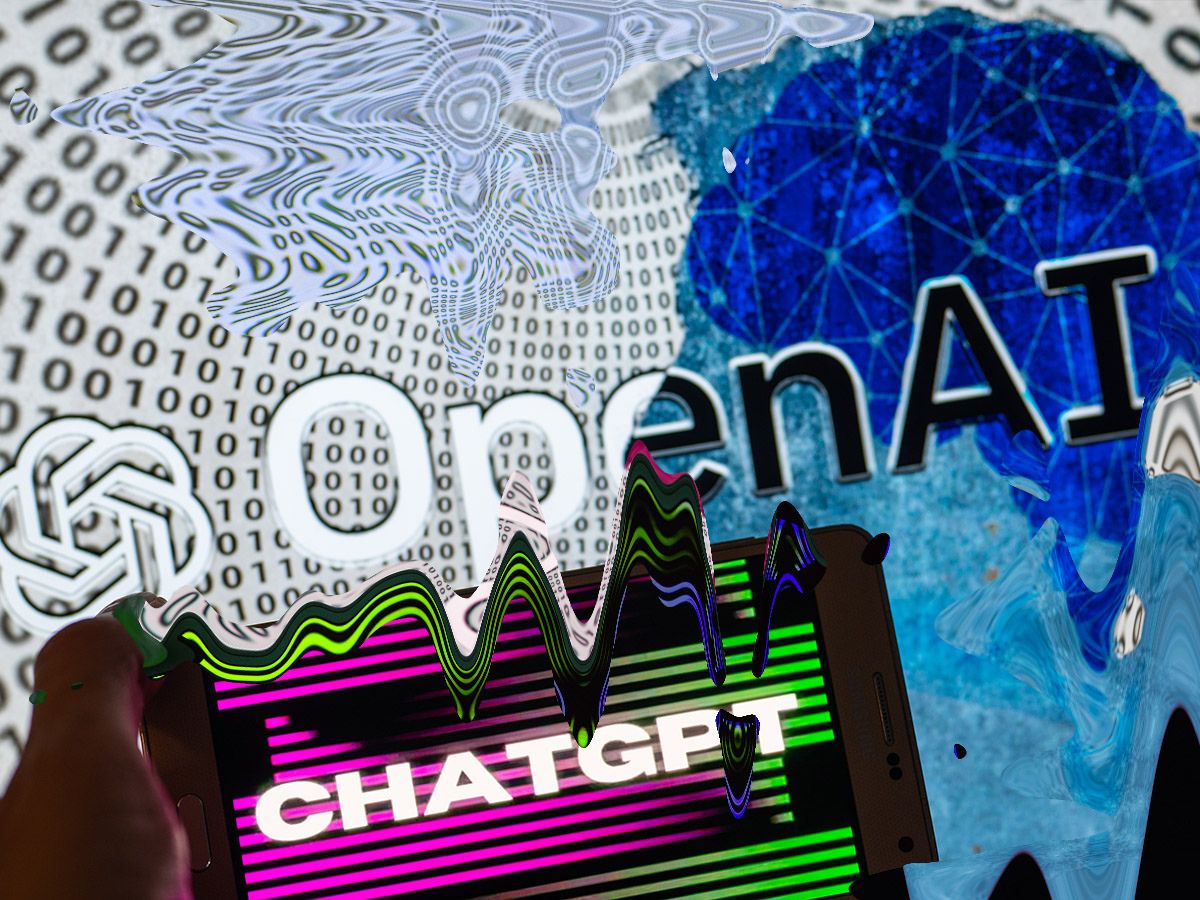 From here, ChatGPT puts together a pretty great cover letter, but you may want to go in and fiddle with some of the "robotese" and make it sound a bit more human.
Optimise your resume text to meet the AI selection criteria
You can also use Jobscan for the next part of job application. Jobscan is a great tool, and they give you a few free goes before you have to pay.

To apply for a specific job, you put in the job description, and upload your resume, and it tells you how to optimise your resume to meet that particular actual job that is advertised. This was one of the best tools we could find, and while you eventually need to pay a subscription to keep using it after the trial, this is one that could be worth your hard-earned money. It is seriously helpful.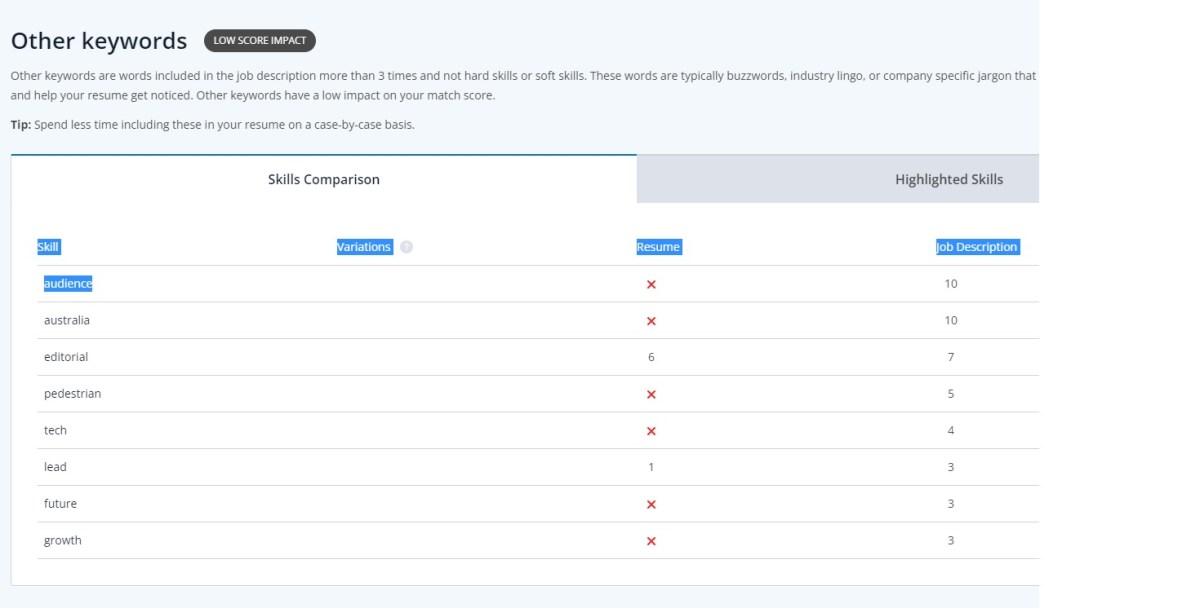 AI recruiting: Photo
If you choose to use a professional photo on your resume, there are ways to produce excellent pictures using AI. All you need is a selfie that you like, and you can use this and warp it into something more professional.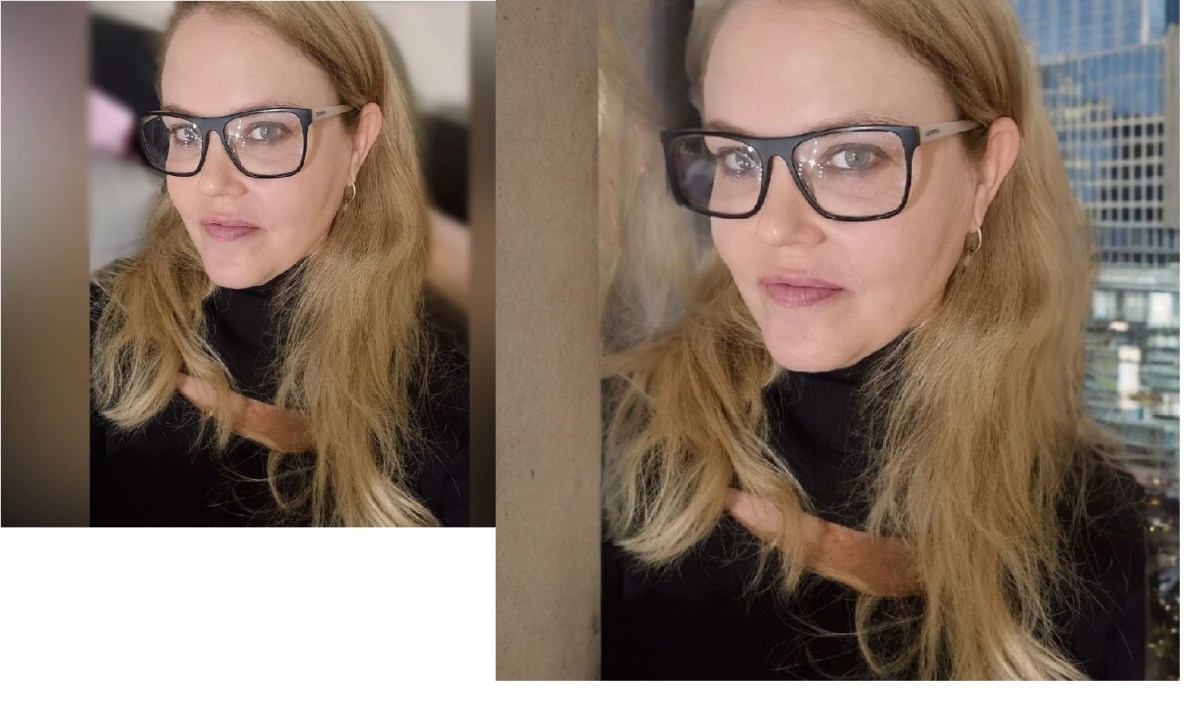 AI recruiting: Resume Templates
Once you have your text polished thanks to the above AIs, next you need to put your word salad into a resume template. The best site here for resume templates is totally free: Canva. They have a range of resume templates you can choose from, plus some flashier ones if you want to go premium. However the free ones really are good, so you won't need to pay for premium unless you want something mega-fancy.
Choose a template and insert the text!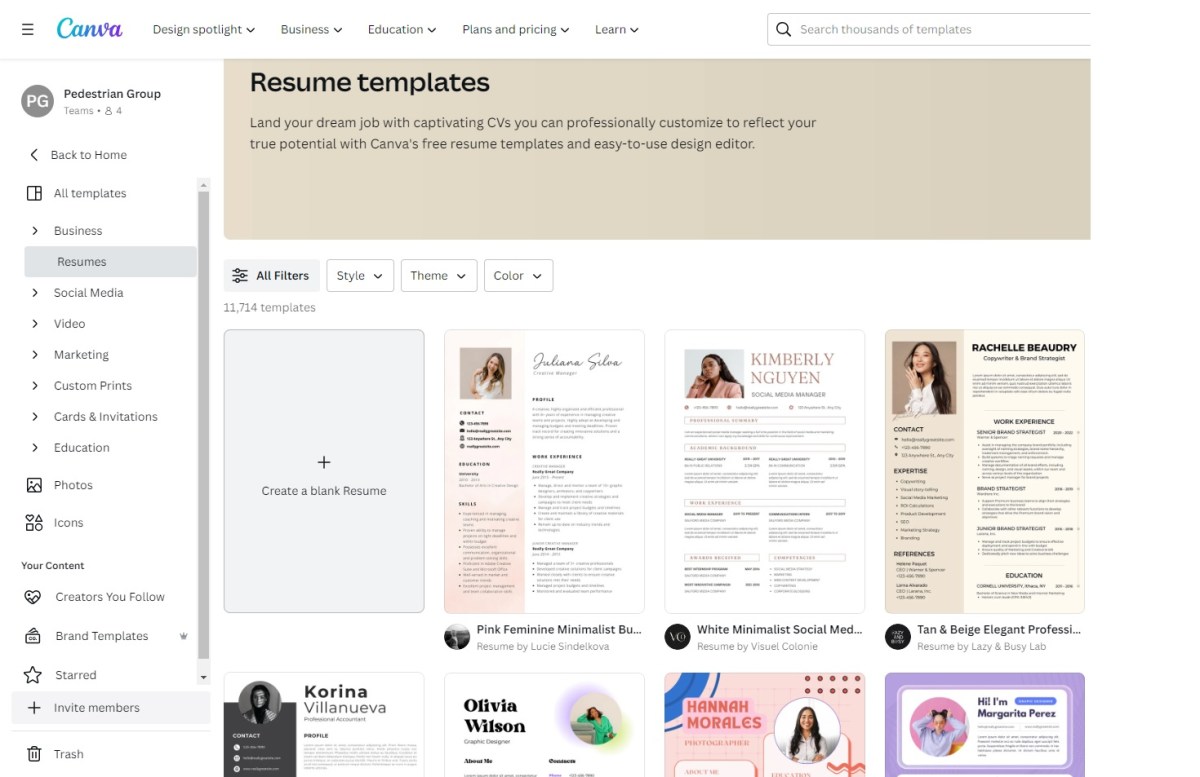 Practice interviews
So you have reached interview stage. Congratulations! Now, you can use a free AI that helps you practice for interviews. It is called InterviewsbyAI and all you have to do is upload details about the job and it comes back with a theoretical interview scenario.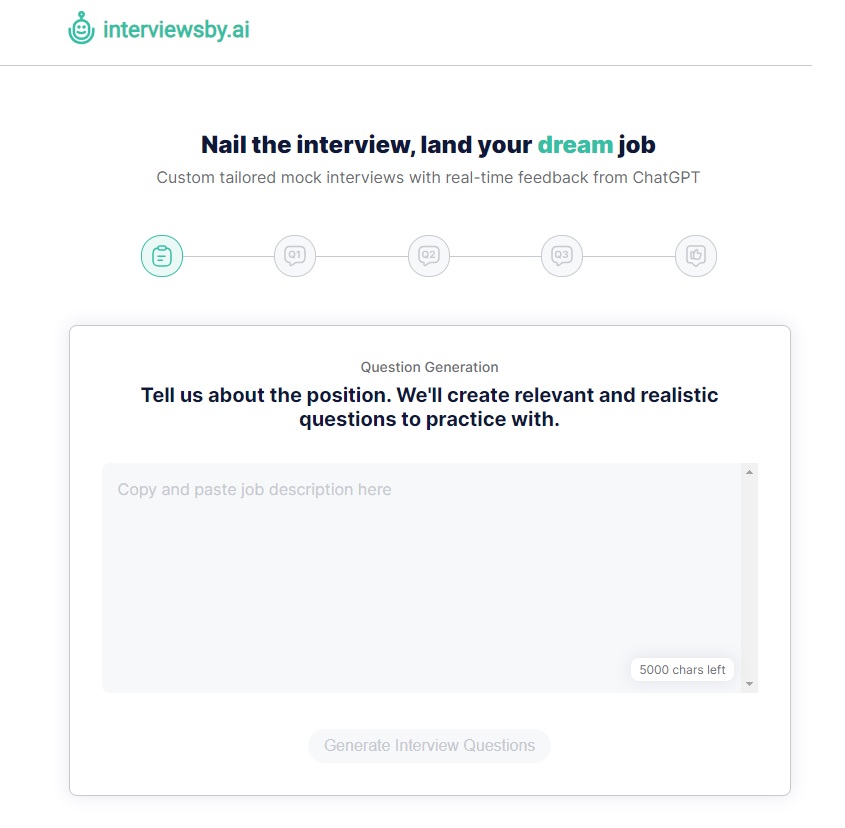 It will pose a question, and then it will record your answer. After it thinks for a little bit, it will appraise your answer and tell you its strengths. It will also give you a much, much better answer! This is a great tool to help sharpen your skills for the big day.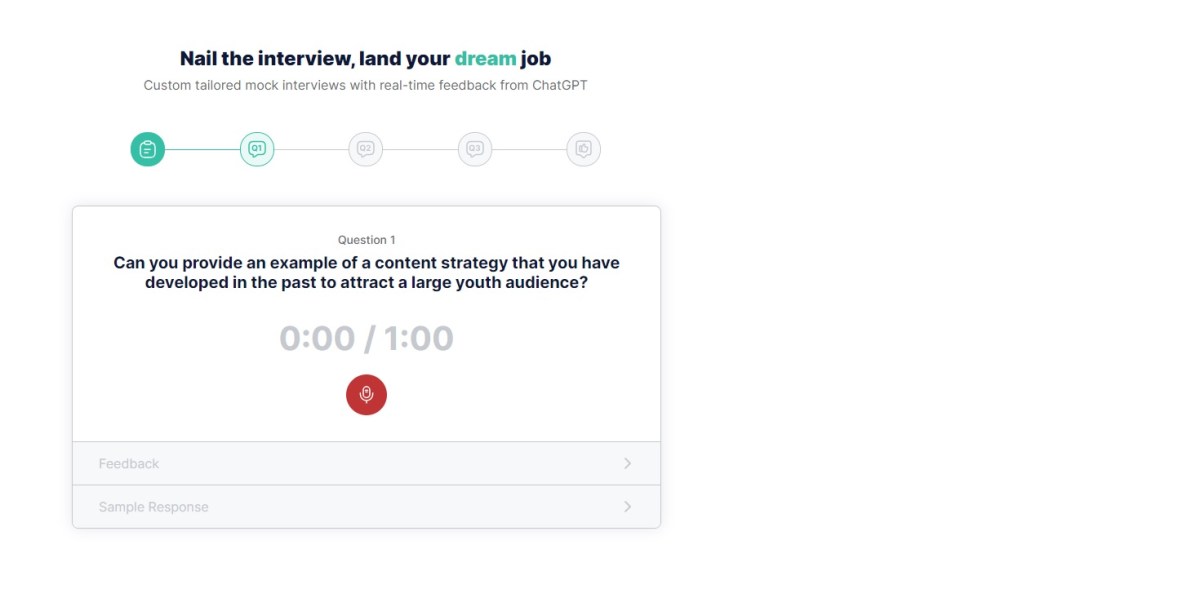 AI recruiting: Career Change AI
This website, which is powered by OpenAI, lets you input your interests, and tells you (for free) a career path that could suit you. This is definitely interesting.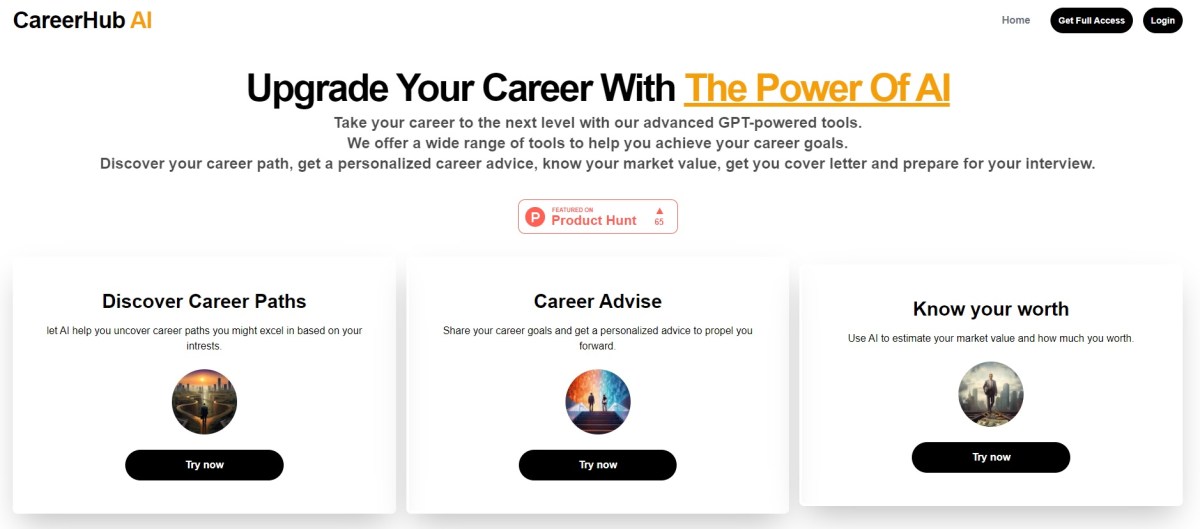 It also give you career advice if you want to move around a bit from your current position. It also tells you what salary you should be asking for, in case you have overly grand ideas or you are undervaluing yourself.

There you have it, now you are ready to after that dream job! Good luck and may the recruitment AI forever be in your favour!