AI detectors are a new force in the world. And they have recently been deployed to see if celebs are using AI to write their apology posts.
Celebs love a good apology after they have done shady things. It's a crisis manager's wet dream: A well-worded apology so that the celeb can feel suitably chastised in front of the people baying for their blood. And let's face it, the right apology helps, and the celeb can move on to making more money, with the cancel mob quelled for the time being.
But are these apologies being written by AI? A website called EarthWeb said in a statement to The Chainsaw this morning, that demand for AI content detectors has soared by 62,977 percent in the past year.
And, they claim, "New research reveals how many of the celebrity apologies this year have had a helping hand from AI on the right thing to say."
The statement goes on to say that "over one-third (34 percent) of the most prolific celebrity apologies in 2023 are likely generated by AI."
Tiffany Gomas and others
According to the list, Tiffany Gomas, the hot lady who had a meltdown on a plane, hit the number one position as having an apology mostly written by AI. While she isn't strictly a celeb, her plane meltdown went so viral that she now probably qualifies.
Did Gomas use an AI generator to apologise for her behaviour? According to EarthWeb, hard yes.
TikTok stars Lunden and Olivia Stallings also have been apologising everywhere after people found some of their old social media postings. Was this long apology AI generated?
Another star EarthWeb accuses of using AI to write an apology is Erica Mena, who called a fellow cast mate a "monkey". She was fired immediately, and she issued a subsequent apology.
Joe Rogan found himself apologising for believing a fake Tweet he thought was real. He defamed the 'original creator', who was not the original creator but someone pretending to be them. EarthWeb says that Rogan's apology was at least partially made with AI.
Doja Cat found herself in a fight with her fans in a seemingly ungrateful exchange. She later issued an apology, which EarthWeb said was likely to be at least 50 percent part-generated by AI.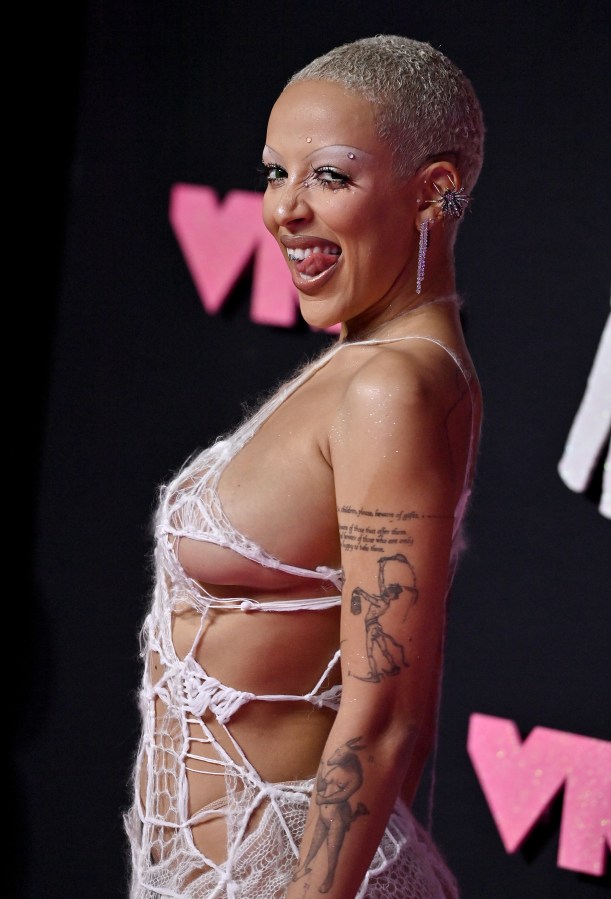 Mila Kunis and Ashton Kutcher are also in the list of celebs who hit the AI to issue an apology, according to EarthWeb.
Matty Healy from the 1975 also found himself in hot water this year, issuing an apology, which was accused of being at least part-fake. 
Value of apologies
While it is unknown if the celebs are actually sorry for whatever they did, they do know that cancel culture looms large. Once the mob bays for blood, then unless their apology is seen as heartfelt, then the cancellation will go ahead. Fear is probably a driver of using AI to apologise. 
EarthWeb says most celebrity apologies that happened this year were "uploaded to Instagram as a grid post (67 percent) or through video on social media (65 percent). However, 82 percent of the celebrities who are most likely to have used AI to generate their apologies used video to deliver their messages, suggesting that public video apologies are the least sincere of all."
Jason Wise is the Editor at EarthWeb. He said in the statement to The Chainsaw, "As generative AI rises, it's becoming much more difficult to distinguish between real and fake content. A recent study shows we can do it with an accuracy rate of 50-52 percent, which is roughly equivalent to a coin flip or guesswork. Celebrities often face backlash when they apologise in the public domain, with the sincerity of their words coming into question again and again, we wanted to see if this is due to them having some element of potential AI generation". 
AI detectors
The study uses several different AI detectors, including ChatGPTZero, Sapling, Undetectable.ai, and Copyleaks.
EarthWeb says, using Sapling, Jamie Foxx's apology "for an anti-semtic Instagram post is shown as having a 22 percent likelihood of AI generation, and Russell Brand's YouTube video refuting sexual assault allegations is flagged as a 28 percent likelihood on Sapling." 
For the full list, and the apology that was run through the AIs, click here.
While AI detectors seem good in theory, they are known to accuse users of plagiarism that did not actually plagiarise their work. So just like AIs that generate text can be prone to 'hallucinations', the AI detectors can generate accusations of plagiarism that are unfounded.
AI detectors: Testing the testers
We tried all of the AIs listed in the EarthWeb statement with our own original apology.
Sapling says it was 0 percent fake, GPTZero says it was part AI-generated (it wasn't, at all), Undetectable.ai says it appears mostly human (it was all human) and Copyleaks got us to input all of our details, then kicked us off the site after promising a free trial, which we didn't get.
So for now, we need to dismiss these "AI checkers" as completely credible (so far). And we need to tread carefully, especially when accusing people (even celebs!) or doing shady things with AI. At this stage in the AI timeline, we just can't be sure.