AI architecture: Artificial intelligence (AI) art generators have taken over the world. An interesting development is that even architects have been using the tools to create the buildings of the future, with incredibly impressive results. And now, Melbourne's MCG and some of Australia's high-profile AFL teams have received the AI-art treatment.
AI-art generators are creating images of cats in space eating ham like never before. Sites like DALL-E 2, Midjourney, Craiyon, and even Canva are offering a space where enthusiasts can make a picture from just word prompts. And human beings are hopelessly addicted to these sites, fascinated with what they can do inside these art-generating AI spaces.
These art-generation AIs are also being used by design agencies. Instead of competing with the AI-art generators, they are using them in their work, to bring a wildly new look to their clients' products.
An example of this is Absolutely AI, based in Sydney. It is a creative agency that uses artificial intelligence to boost visual appeal.
AI architecture
The creator behind the agency is Jamie Sissons, who at 31 founded the company to ensure that his business was across all areas of commercial artistic life. One of the most interesting collections he has on show includes images and designs that concern Australian sport.
Sissons has used an art generator to create a revamp of what the Melbourne Cricket Ground (MCG) could look like, if it was completely overhauled.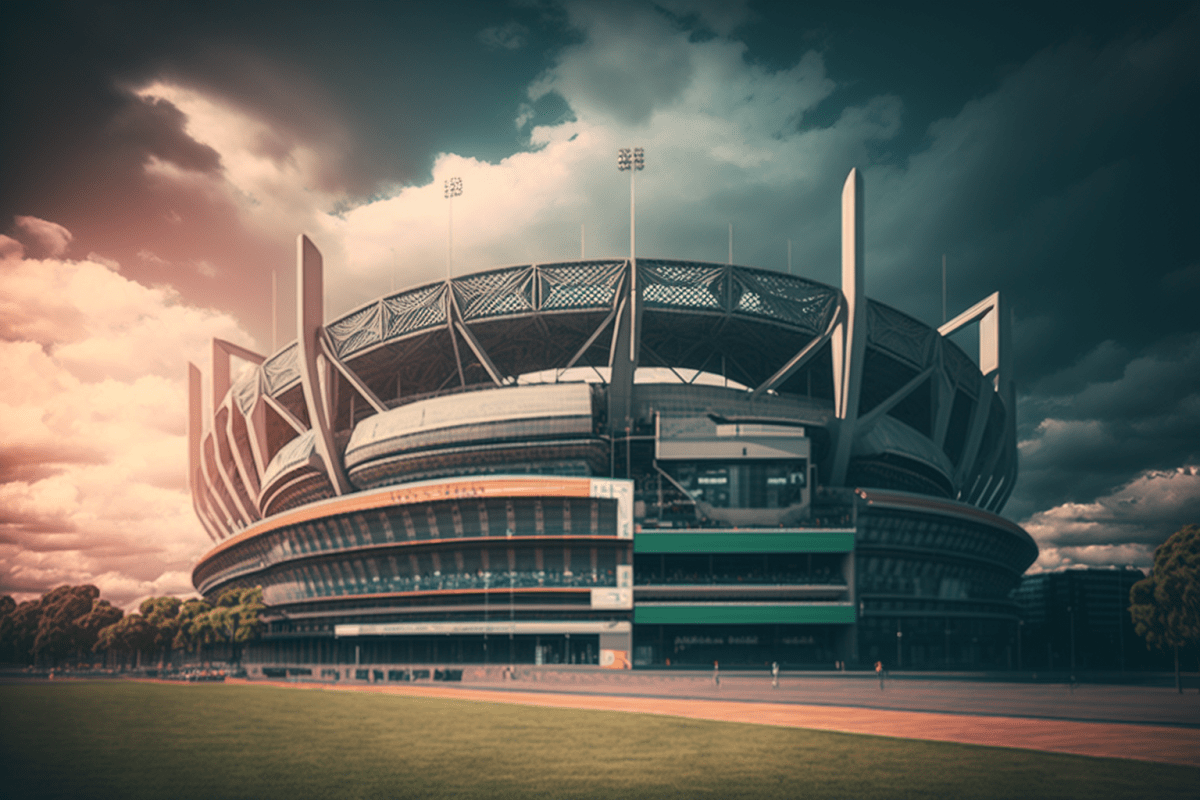 Sissons has also used AI-art generators to reimagine sports stadiums across the world. He said to The Chainsaw, "Stadiums already capture the imagination and we wanted to go one step further and see what these iconic grounds would look like with the help of AI. We've taken plenty of inspiration to create stadiums; from futuristic American baseball stadiums right through to those with Gothic or Georgian architecture. My favourites are the Paris stadium and the Gaudi-inspired Barcelona stadium. Both look to harness the essence of the cities to create something that is totally unique to that part of the world. Besides, it's just fun to imagine what it would be like to watch sport in these venues!"
AI artistry in commercial life
Sissons has also used AI-art generators to reimagine AFL team logos.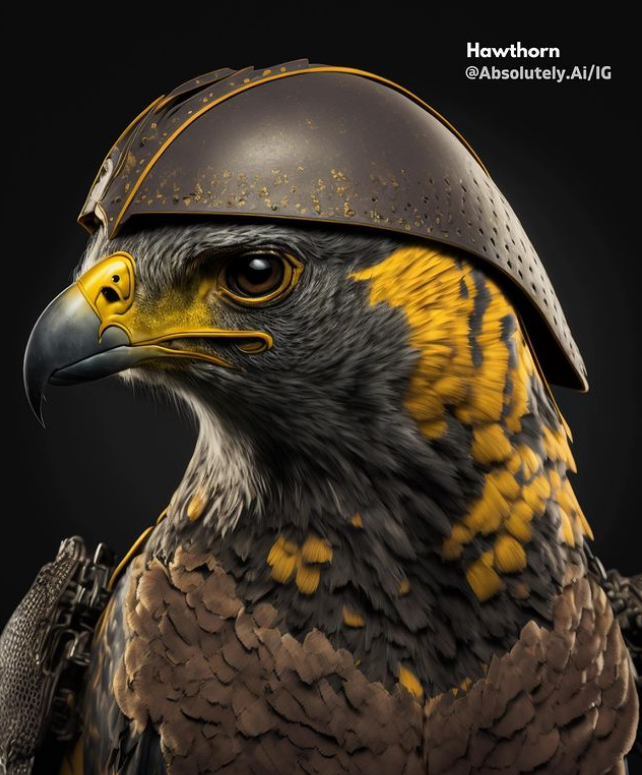 Sissons told The Chainsaw, "It is a really exciting space to be in at the moment. AI is going to be revolutionary for all the creative industries."
The designer started his AI agency in December of last year. He has already managed to drive traffic to his new venture by creating a stir in photography circles. Earlier in February, Sissons submitted an image into a photographic contest and won. The only problem was that the "photo" that took the first prize was generated by an AI. Sissons didn't accept the prize, and came clean immediately. However he wanted to illustrate that AI was here to stay, and that the world must adapt.
The world did adapt. The company holding the competition has redesigned the rules so that now both photos and AI images can be submitted.
It's a brave new world when it comes to artificial intelligence, in art, advertising, architecture, and everything in between. And the world is adjusting at lightning speed.
Sissons says, "I've always been interested in the new tech that's coming out. I can see what impact that this technology is going to have on the creative industries."